Lincolnshire grain storage company sows seeds of growth with seven-figure facility
(published on-line by www.eastmidlandsbusinesslink.co.uk)
Lincolnshire-based Woldgrain Storage has secured a seven-figure facility from HSBC UK to support the development of two new grain storage silos.
Woldgrain Storage is a farmer's cooperative, currently supporting 85 members. The company can currently store up to 90,000 tonnes of grain for its members over the course of a year. The two new 5,500 tonne silos will see that figure rise to over 100,000 tonnes once they are completed in time for this year's harvest in July, enabling the Woldgrain's members to meet increasing customer demand.
John Burnett, Managing Director of Woldgrain Storage, said: "Ten years ago, we embarked on a big expansion scheme with the support of HSBC UK and EU grant funding. The additional silos we are building today are very much part of these expansion plans and it's been fantastic to have the continued support and backing from HSBC UK and our Relationship Manager, Lindsay Rubie."
"It's a really important time for our sector with lots of challenges in the wake of Brexit but equally lots of opportunities. Our current expansion plan forms part of a wider business growth strategy, with an additional site nearby expected to afford us even more development opportunities in the future."
Jason Baker, Midlands Area Director for Agriculture at HSBC UK, said: "Whilst it has been a challenging time for the sector in many ways, it's great to see continued growth and development by the team and we look forward to working with the company to help realise its future growth ambitions."
Allan Wilkinson, HSBC UK Head of Agrifoods, added: "Food producers have been some of the unsung heroes of the pandemic, adapting their operations at pace to make sure the population had food security throughout a truly challenging year."
"It's encouraging to see businesses now pushing forward with expansion plans as they look to life beyond Covid-19 and focus on taking opportunities to find growth."

Click above image for a copy of the Newsletter for Summer 2019.
WOW! An award for Woldgrain
We were delighted to be the recipients of the '2017 Food & Farming Excellence Award' at the Lincolnshire Business Awards in October…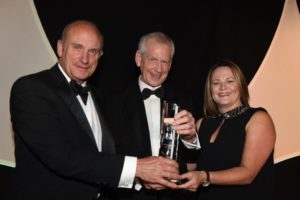 We WON! Best Small Business Award!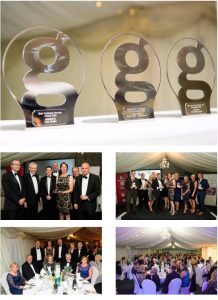 Dear Members,
I am very pleased to announce that Woldgrain Storage won "The Gainsbourough Small Business Award of the Year" and came runner up in the "Innovation and Technology Award".
This I feel is recognition for all the hard work that John Burnett and his team have put in to modernise and grow our store as well as the smooth running of it.
Also my fellow directors, past and present, as this is a culmination of their foresight and continued support.
Congratulations to the team for another successful campaign this year albeit it's not quite completed yet.
Although tonnage will be down the store was very busy early on as there was a large amount of late out loading as well as the usual intake.
Lastly all you members, take a bow. It is your store and you had to have faith to invest in its future!
Fred Myers.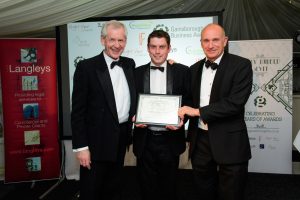 Hemswell Cliff Masterplan
The area surrounding Woldgrain is to be redeveloped as a Food Enterprise Zone (FEZ), along with plans to regenerate the whole village area to make it a more pleasant place to live and work. For further information please download the two brochures using the following links to the left of this page…
WOLDGRAIN AGM
The Woldgrain AGM was held on Thursday 6th of December 2018 at the Woldgrain Offices. The print version of the Power Point presentation is available here.
Royal Visit
Woldgrain were delighted to host the opening of the new up-graded facilities and have the pleasure of HRH The Duke of Gloucester KG GCVO to officially sanction the end of a very successful Project Valiant with grant funding from Defra/RPA. The afternoon saw Woldgrain Members, guests and the Royal party treated to a short informative presentation followed by a cream tea on one of the hottest days of the year! A movie shot by a photographic drone…showing the vast expanse of new shiny silos, dryers and stores was also shot prior to the Royal Visit, to see an extract click on the link under the pictures below…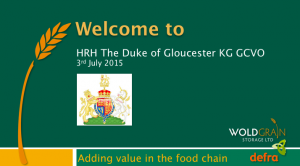 Follow the link on the BBC button below to the news bulletin Woldgrain Storage coverage of the Royal Visit is 11.30 into the programme

Recent Event:
Completion of Project Valiant
To celebrate the completion of Phase 3 of Project Valiant, Woldgrain welcomed two major players in the success of the project – Mike Stubbs Director of Defra East Midlands Region, and Mark Aitchison Chief Executive of Frontier. Both had been instrumental in agreeing the funding of Phase 3 and joined Board Members and Staff on a tour of the new facilities.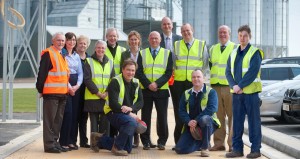 Farming the Future
John Burnett and Nikki Smith attended the 'Farming the Future Seminar' on the 26th February 2015 at the Petwood Hotel Woodhall Spa hosted by Nicholson's & HSBC. We were there to inform other members of the farming commuinity of the new state of the art facilities at Woldgrain Storage and the benefits afforded by using central storage. A lot of interest was shown in the Woldgrain stand and there were favourable comments received on the look of the expanded plant. Alan Wilson Head of Agriculture at HSBC spoke in glowing terms the transformation in Woldgrain over the last number of years.
Announcement to Woldgrain Members
I am delighted to be able to inform you that Frontier has agreed to become a member in Woldgrain Storage Ltd.
This, I believe, is a significant landmark in the development of the store and Frontier's investment of 20,000 tonnes will not only make them the single largest member but also has enabled us to secure the Defra grant, which we thought had been lost to us.
Indeed special thanks goes to the Defra team for working so hard within our tight timescale.
To have Frontier's financial strength and marketing expertise available to our members, together with our other marketing partners, I believe is of significant benefit to everyone, in terms of the variety and different strengths.
Storage staff recognised with City & Guilds qualification
The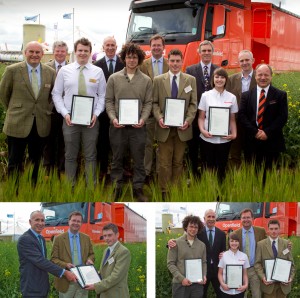 ongoing development of the Openfield Network is not just about the investment in the impressive infrastructure, but just as importantly, it is about the staff who operate what is now a 1.1 million tonne storage, processing and distribution facility spanning 18 sites.
Early in 2012 the Network approached City & Guilds, the vocational education awarding body, to identify how we might introduce a qualification that recognised the work of store operatives in processing and storing grain to food-grade standards.
Together we have developed a bespoke training programme and qualification, covering all aspects of our cereal supply chains, resulting in candidates completing a Certificate in Combinable Crop Storage.
This has proved to be valuable, not only for those joining the businesses across the Network, but, just as importantly, for the experienced members of staff. To support this programme a team of internal assessors have been trained in the skills needed to assess course participants and how to evaluate progress using a wide range of evidence sources.
Those enrolled in the course can prove their competence in a number of ways including assessor observations, personal statements, interview-style question and answer sessions, web-based questionnaires, prior training and existing competence certificates. All assessments are quality controlled by an external verifier.
The achievements of the latest group to complete the course were recognised in a presentation at Cereals 2013. Jack Ward, chief executive of City & Guilds, and John Latham, Chairman of the Openfield Network, presented certificates to three candidates: Chris Blackborow (Wiltshire Grain), Kylie Goodale (Openfield) and Dan Murphy (Woldgrain Storage) in recognition of their achievements.
A total of 11 staff from Lingrain Storage, Camgrain, Hampshire Grain and Devon Grain have successfully completed the qualification. A further 19 members of staff are expected to complete it before harvest.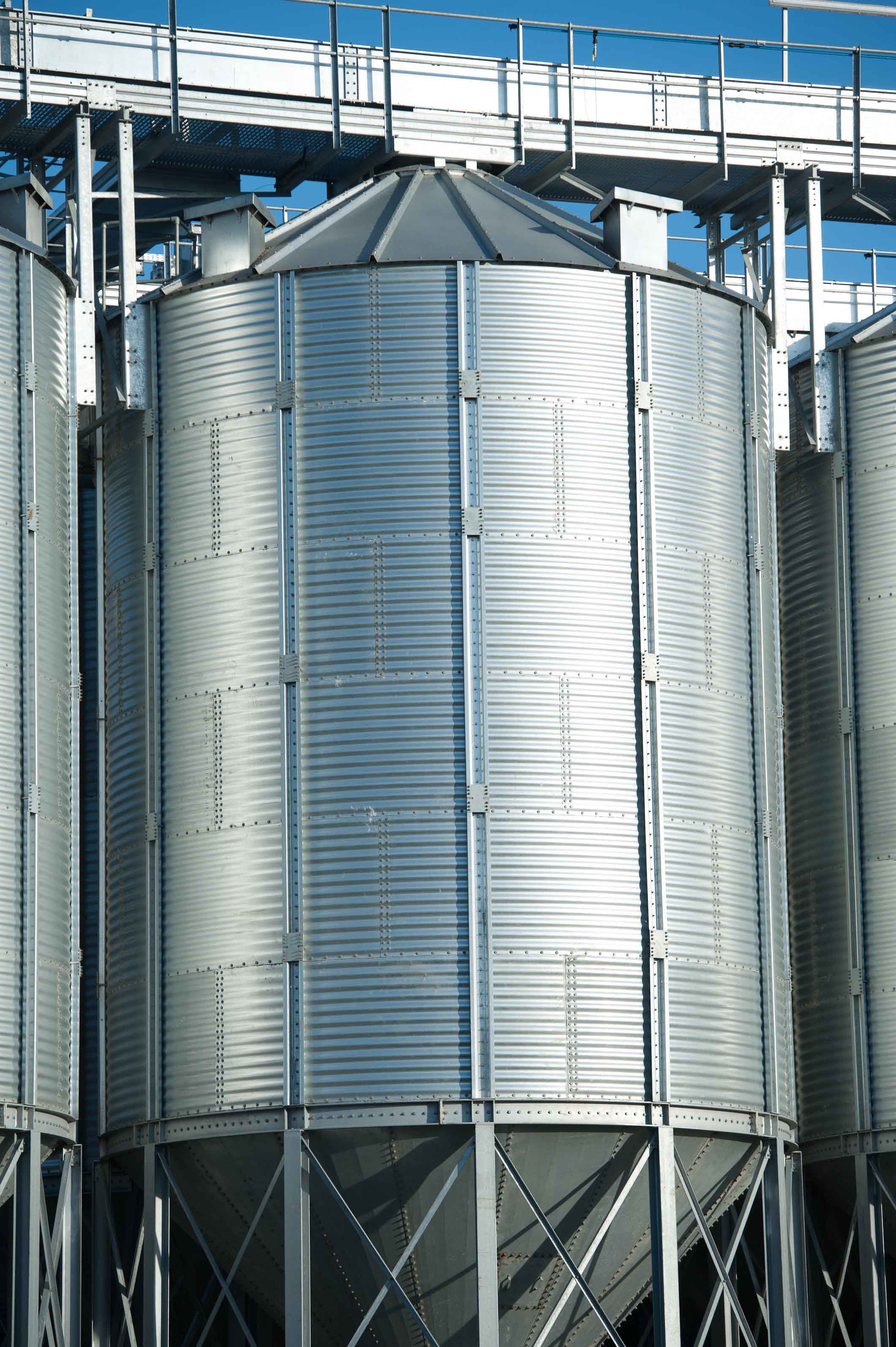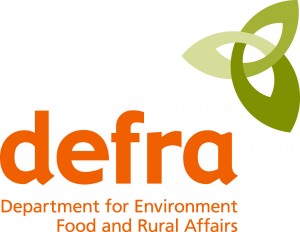 Following our application to defra, earlier this year for another RDPE grant, we are delighted to report that we have been successful in being short listed for a significant grant, which could be as much as 40% of our capital expenditure on the final stage of expansion.
We make our final application in February and expect to know how much has been awarded by the end of May next year.
The grant will truly transform the store in terms of perception, efficiency and service to members.
Improvements will include:
• A new laboratory and offices
• Two weighbridges
• A third intake pit
• A third 80tph dryer.
• New cleaners and graders
• Improved out loading facilities
• Better software and computerisation
• 19 more silos
• Land for future expansion